Dr. Glavin's Bio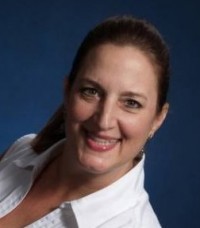 Dr. Hope Thomas-Glavin known by her patients as Dr. Glavin, is a 1989 graduate of the Oklahoma University College of Dentistry. In 1990, she completed her graduate program residency training at the former Wilmington Hospital, now Christiana Care Health Systems.
She practiced as a dentist for three years in Dover before coming to the Pike Creek Valley to practice with Dr. Ed Rohrbaugh in 1993. Early in her career as a dentist in Delaware, Dr. Glavin worked with the New Castle County Vo-Tech programs in various capacities. First- as an Assistant Dentist instructor for both Howard and Del Castle High Schools; following the position as teacher, she went on in an advisory capacity, helping set curriculum and evaluation standards for the NCC Vo-Techs, and assisted in the ground-breaking development of the Wellness Clinics in many of the public high schools. She received recognition from the Governor for an award for "Outstanding Participation from the General Sector."
Dr. Glavin belonged to the Kent and Sussex Dental Society, where she served as their secretary for two years. She also served as secretary for the Delaware chapter of Academy of General Dentistry. Among her volunteer opportunities of the past 20 years, Dr. Thomas-Glavin has given her time serving Delaware citizens in "Colgate Give Kids a Smile," at the Pierre Toussaint Clinic, at the Special Olympics Delaware, and she often speaks at local preschools to encourage good dental habits amongst our youngest of citizens.